Iss Jungle Se Mujhe Bachao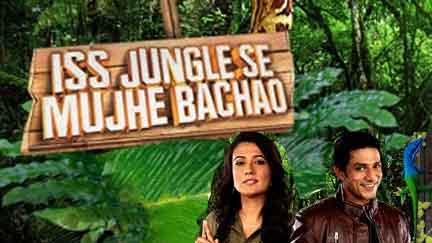 The Indian edition of the international hit "I'm a celebrity, get me out of here" was shot in the jungles of Taman Negara, Malaysia and telecast on Sony Entertainment Television.
Mini was the networks choice as a host, along with Yudhistr Urs. With a host of TV celebrities as participants, the hosts & crew braved snakes, scorpions, bees, leeches, flying frogs, chameleons to put out a daily episode of this unique reality show.
For two months, Mini &Yudi laid out tasks, challenges, rules and kept the camp and its prisoners guessing about the nest horror. From eating barbecues rats to lying in a dark coffin with snakes, carrying pythons across the river, crawling through trenches and drinking fish eyeball juice, eating goats testicles & lizard penises.. they did it all till Mona Wasu emerged as the winner and took home her bounty.
This show is one of Minis favourite experiences and she has crazy, fond memories of the two months spent in voluntary captivity!